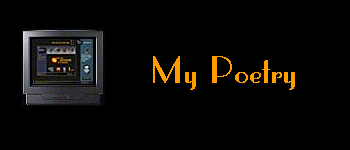 My Story
This is my story to tell one and all. The story of my life and my great fall. I fell in love one day you see. With a man so loving, he cared for me. He took my emotions and wrapped it up. For now he knew, it was all in the cup. I was young and naive to all his game. I was cheated, mistreated and felt very lame. We began a family of two boys with glee. I thought we could, live happily. I was mistaken by all the pain I felt. It can change, be rearranged, before it would melt. Before too long my life was a mess. The dragon had come to put us through the test. And then on day after all was lost. He asked for some help, it didn't matter the cost. My feelings had changed by this time for me. The sweet sorrow of loving an addict, you see. We went our separate ways for the time had come. I felt at this time, he must have thought I was dumb. The time has pass and my heart grows stronger. The changes he's made and the past no longer. He believes in the lord there's no other way. The dragon subsides and has no say. Where do we stand, today is now here. Will I get hurt by yet another tear? I'm trying my best to fight all my fears. Before it's too late and all disappears. So this is my story I have to say. If it happens to you, begin to pray.
My Mother, My Friend
Your loving smile, your soft embrace. Your caring heart, your beautiful face. I have seen all these, throughout my years. My Mother, My Friend who took away my fears. When I was a little girl, you kissed the pain away. Then I got older and started to stray. I became a young woman who needed a life. Who would have thought, your little girl would become a wife. The years went on and times were hard. My Mother, My Friend was there when I let down my guard. Look at me today, My Mother, My Friend. I am a mother of two that was surely god send. I will try my best to be as you are. I will hope and pray that I'm up to par. I LOVE YOU MOM
Two Little Angels
The days were so special when I realized. The feelings I had, I was hypnotized. The coming of two little angels of love. I knew too well, they were sent from above. How little they were, when they first arrived. The feelings of happiness, I'm surely surprised. I glanced in their eyes, as they gazed into mine. Two little angels of hope, God gave me a sign. Now time is passing day by day. My two little angels from God is growing up I'd say. Soon it will come to the point of anew. When they find them a love and bid me adieu. I know I will dread, the day when their grown. My two little angels will leave me to walk alone.
Hope
When there is nothing left, there is hope. Remember these words, when you can't cope. Pray to your Lord for knowledge of his will. When your thoughts run away, just be still. I know it's hard for the pain is strong. The Lord will take care of you, before too long. You say how can he help me when my emotions are lost. You just need to believe and thats the only cost.
No One can take Your Place in my Heart
What do you say to the one you love. To make them believe your heart felt above. What can I tell you so that we can start. That no one can take your place in my heart. What can I do,to show you my loves everlasting. Without your feelings of doubt and yours eyes of doubts casting. How can I show you, how much I do care. How my feelings of passion is showing so rare. Have I ever loved you the way I do now? Will you ever believe in us somehow? The feelings I share with you today. Is forever engraved in the words that I say. No one can take your place in my heart. No one can take my love for you apart.
The heartfelt pain of loving you. Has cost her soul and bids of adieu. The stake in her heart and the pain of her cries. Within all these years of tears and lies. The sorrow that comes with love is great. When you love too much and don't anticipate. The heart will search for something new. The pain will carry her through and through. The sorrow of the heart is known too well. For the woman in need of a man can tell. Her emotions are deep and her feelings of lost. When the search finally ends, she has to pay a cost. The price she pays for hurting her man. Is the life of her soul, for he to understand. A woman is one with passion on fire. The love from her man that should be required. Never wait until tomorrow. To love your woman, before there's sorrow.
There was a young woman of innocence and grace. She needed a man for her to embrace. The feelings she had of love and care. One day she will find someone special and rare. The day he walked into her life was great. She didn't realize, he'd be her mate. She fell in love with this man of mystery. She was naive to know he had some history. The troubles came like a devils deal. This man had a problem, it was all too real. She stood by her man through terror and grief. She thought it could change and this was her belief. The times were hard and painful sometime. The sorrow and pain when she was in her prime. She felt she didn't deserve the sorrow she got. As the man she adored, everyone hated a lot. She realized it can't go on. She left her man and thought she had won. He prayed to the lord for all was lost. He told everyone, what he did had a cost. The times has now changed, this man different and new. She's afraid to love and don't know what to do. The trust and the care was gone long ago. The man she had loved who became her foe. What will she do for now time rolls by. Can she once love him, before she would die. The feelings inside she knows all too well. The mistrust of a loved one, no one can tell. How will it become her heart filled with pain. Will her tears ever stop and her mind feel sane. No one can tell how this story will end. Her emotions of pain and her heart that won't mend.
The warm wind blows at this time of year. Christmas in Paradise we love so dear. The sunset falls so beautiful, so bright. Christmas in Paradise as a warm summer night. The palm trees swaying the hula dance. While the snow on Mauna Kea, puts you in a trance. How wonderful it is to have the sun and the snow. On this beautiful island that we all know. Christmas in Paradise is wonderful, yet rare. The Aloha spirit lives on in people who care. The people of Hawaii are the jewels of this land. While the children are playing in tropical sand. Chrismas in Paradise is something so dear. How majestic it is when it's all through the year.
MAHALO FOR READING MY POEMS, I LOVE POETRY, I KNOW THAT IT'S NOT THE BEST BUT I DO TRY.
IF YOU HAVE ANY COMMENTS, PLEASE FILL OUT THE FORM BELOW.
MUCH MAHALO